A huge thank you for the sale of my home on March 7, 2023. I want to tell you how much I appreciated your work in this transaction. I must admit that I did not really believe in the sale of my house after other experiences with real estate brokers, but everything was done with exceptional speed and quality. You are truly an experienced person who is unmatched in my case! And I really liked your presence, your visits and your support at all levels and what can I say about the price sold! And your negotiation is hard to beat. I will never hesitate to refer you if the opportunity arises.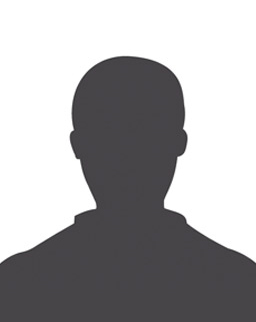 Thank you very much, Mrs. Tardif, for helping me realize my retirement project in Mont Tremblant. Your perseverance, your patience and your good advice helped me realize my dream of settling in this ma gnificent region. L.L., Outremont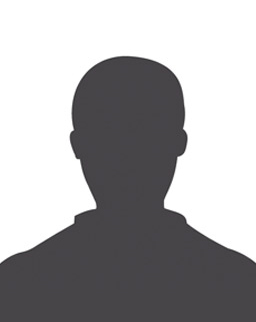 I noticed the admirable work of my broker Mrs. Tardif. Her delicacy and her approach, the attention to all the necessary documentation. A big thank-you!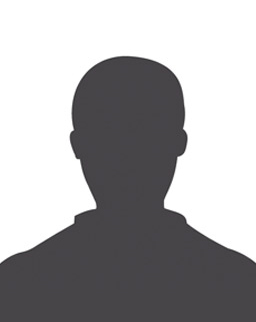 Excellent work by my real estate broker! She was insightful, professional and innovative despite the many pitfalls during the transaction! I recommend her to everyone!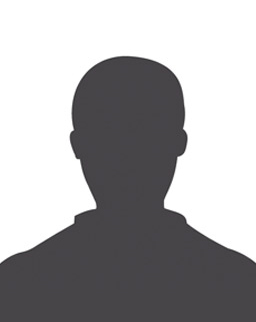 When we decided, my wife and I, to sell our luxury condo, we had a choice of real estate agents. But when we went through our letterbox, we found the Tardif group, especially Chantale Tardif, affiliated with Sotheby's International. We contacted Ms. Tardif and we were immediately impressed by her professionalism and her quality of building the confidence of the future salespeople that we were. A visit was organized on a beautiful Saturday afternoon and an agreement was reached. Our condo has been put up for sale. We were well advised as our unit sold out quickly. During this time, we have benefited from his support and his indisputable availability. Thank you very much Chantale for the quality of your interventions, and for your professional patience. With your team, you have met our expectations and it is with great pleasure that we show our satisfaction for the accomplishment of this wonderful work.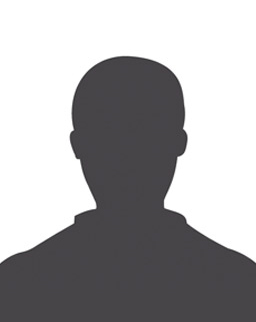 I was fortunate to be referred to Ms. Chantale Tardif by my broker in Montreal for my home search in the Laurentians. In the context of a difficult market for buyers, his support, his sound advice as well as the great professionalism of his team - Ms. Gabrielle Caron and Mr. Daniel Gommier - were extremely valuable to me and I would like to express my profound feelings to him. acknowledgement.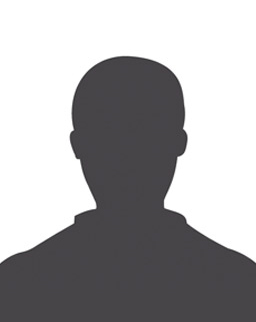 Thank you Chantale for your professional work!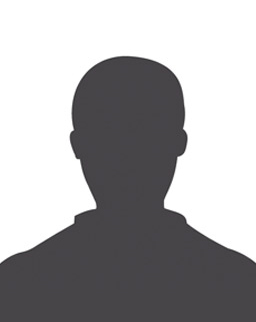 Our broker is very professional, well organized and attentive to our needs and expectations. Thank you!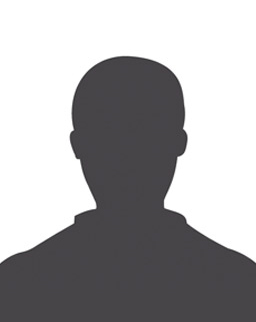 Very professional and available team. Excellent presentation and very good visibility of the product.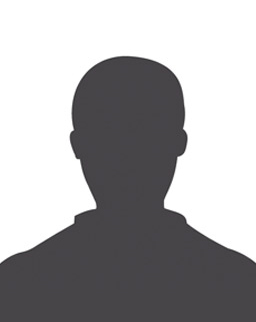 I have worked with Madam Chantale and after our first meeting, I knew she was the real deal :). She is professional and was patient with us when our transaction was delayed at the bank. Since the transaction we were doing was not a regular real estate transaction, she was diligent and knowledgeable of the property and its local association and even provided ample information regarding the nuances of the property. She listens to all your questions and answers them promptly! and best of all, I did not feel any sales pressure which was great!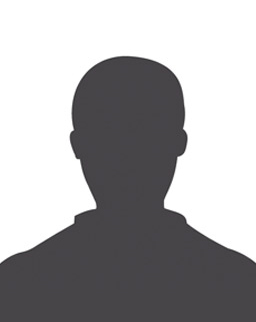 I would like to thank Ms. Chantale Tardif for having done a very good job, with a lot of professionalism. It is certain that in the future we will still ask for Chantale's services if we need her. See you next time.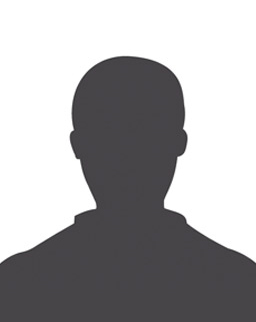 Our broker was exceptionally professional during the tenure of selling our property. There were a few times that were more uncertain than others as a result of an unpredictable market or buyers, but overall we are happy with the results. Our sincere thanks to Chantale Tardif and her team.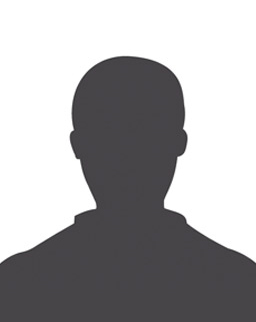 It was a great pleasure to work with you and your assistant, Ms. Caron, on the sale of my property. Your professionalism and your experience coupled with your great kindness and your respect for others made this sales experience most enjoyable. Looking forward to working with you again if the opportunity arises. Yours truly.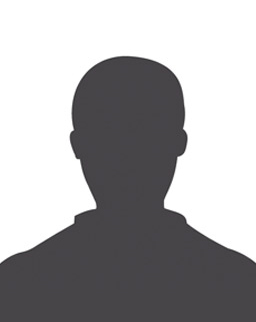 We would like to thank Ms. Tardif's team for their professionalism, availability and efficiency. She proceeded to the sale of our chalet in the Laurentians and as we were satisfied with the sale process we granted her another mandate for the sale of a second property. Thanks again !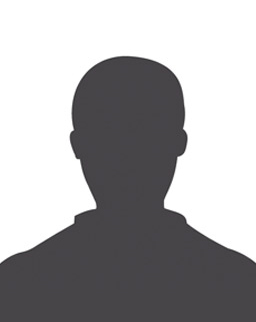 We are finally settled in our new home. Moving from a large house to living in a condo, however large it is, is not easy, especially during a pandemic. We want to thank you for advising and supporting us throughout the process of selling our home. It was a difficult decision for us which you greatly facilitated. We knew that we were in good hands and that your wise advice would guide our choices: the end result shows it well and we are very happy with it. Thank you for your kind attention. If the opportunity arises, we will not hesitate to recommend your services. Yours truly,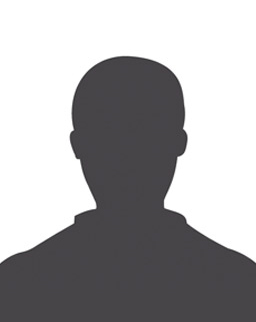 Ms. Tardif was referred to us by our daughter who used her services in the fall of 2019 for the sale of her property in Val-Morin. Our real estate objective was the sale of our house, a nice little 2 bedroom bungalow located at Mont-Catherine in Sainte-Agathe-des-Monts. The biggest challenge in this sale process was the preparation required for the visits, especially during the COVID-19 pandemic. Thanks to Chantale for planning these secure tours. Chantale is very well organized and communication was excellent, either by phone or email. The explanations given were more than relevant and the aide-memoires excellent. Amazing, it all happened very quickly after the photos were taken by a professional. After a day on its website, three consecutive days of visiting with 11 clients and a total of 7 offers, all above asking price, we have sold. Her professionalism was greatly appreciated and we recommend her without hesitation.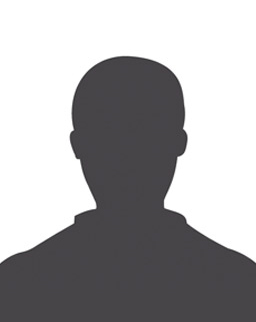 I had the pleasure of getting in touch with Madame Tardif, whom I did not know, following a phone call she made to me about my property that I had just withdrawn from the market. My first reaction was to tell her that I was not interested but her insistence, her knowledge of the market and the arguments she presented to me regarding her certainty of finding me a buyer as soon as possible ended up by me. to convince. So I decided to give us both a chance and I am glad I did. I was immediately impressed and reassured by his rigor, his organization and his flawless professionalism. I have already recommended her and will continue to recommend her to anyone looking to work with someone who is competent, available and above all well versed in their profession. Thank you Chantale for keeping your promise with flying colors.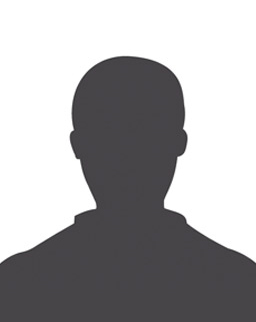 My wife and I have just experienced one of the most important events in our life as a couple. Selling our home at retirement age to find a safe place to be can be painful, both emotionally and physically. Fortunately, Ms. Tardif's professional services allowed us to experience this stage of life with comfort, safety and speed. His empathy inspired us with confidence. We were well advised at each step. Her assessment of the house was correct. We had the asking price and the respect of all the special conditions of sale. It took us a few weeks to complete the sale. We will recommend his professional services to our best friends without any reservations.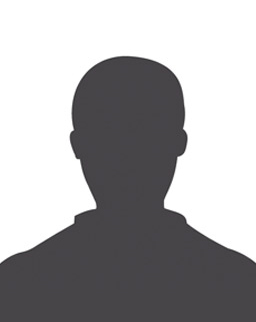 This is the 4th transaction that I have done with this broker, As a buyer and now as a Seller, for the following reasons: reactivity - availability - efficiency. She is the only broker who answered my inquiries when I specified that I was living abroad and that I did not yet have an agreement in principle for financing, if ever it was needed. A big thank you for your professionalism.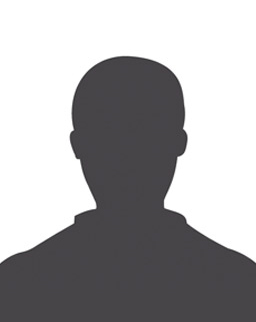 Thank you for the support you gave us during the sale of our condo, because despite the particular context in this pandemic period, you were able to adapt and reassure us. It will be my pleasure to refer you in the future if someone wants to sell their property.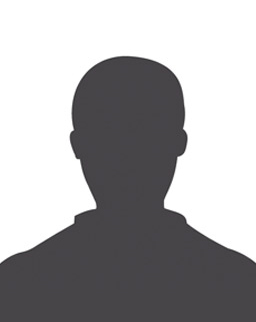 Chantale really impressed us when we put our house up for sale as much by its professionalism as by its tools / methods at the cutting edge of technology. We greatly appreciated that she was available to open and close our house when we visited during our many absences. I highly recommend her to anyone who wants to sell their property. Availability, professionalism, organization, etc. Well done Chantale, we give you 110%. Thank you!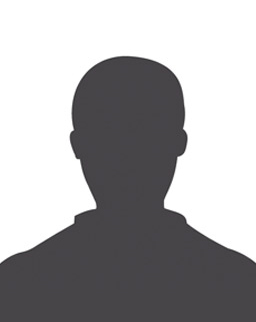 So first of all a very BIG THANKS to Groupe Tardif! Chantale and Lyne, you are wonderful. Respect is always present no matter the situation and professionalism as well. Throughout the process of selling our house, trust has remained and you have always listened to us. The tips and comments have helped a lot too! Despite the traffic, which was sometimes an obstacle, we really say THANK YOU !!ent MERCI!!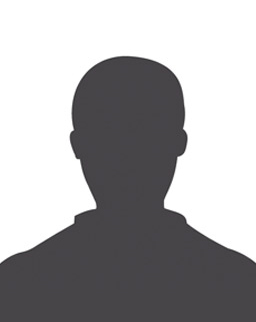 We strongly recommend the services of Madame Tardif; she is totally devoted to her clients! Available and professional; it was our 3rd house for sale and never seen before, all documents were complete for publicity as well as for information to future buyers. Once again thank you!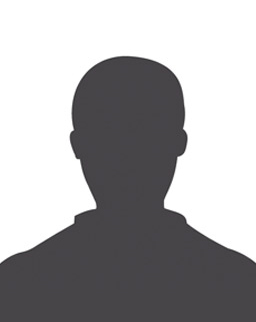 After 40 years, my mom sold the family country house and it was a very difficult and emotional experience. Chantale went over and above to facilitate all the aspects of the sale and was patient and empathetic in her dealing with my mom. Thank you Chantale, for making this an easier transition.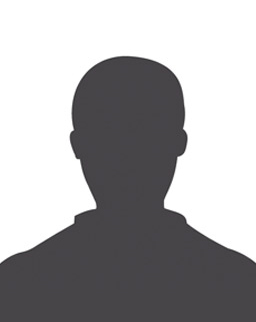 (Français) ... Mme Tardif travaillait très fort pour avoir des visites...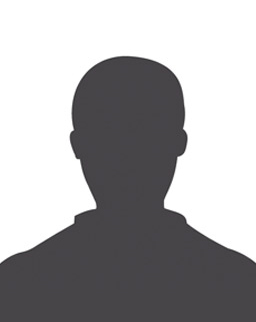 (Français) ... en à peine 1 mois et demi, Mme Tardif m'a permis de réaliser mon rêve...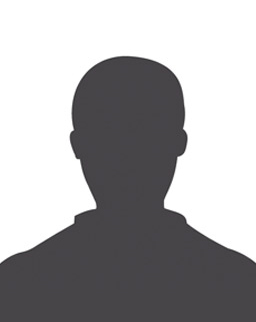 It is our pleasure to recommend Chantale Tardif as a real estate agent. She sold our home in St-Eustache for 830,000$, in February 2013. We recently placed our St-Eustache home on the market and sold it under Chantale's banner. From the very first meetings involving assessment, comparable listings and sales to the actual listing agreement, Chantale was professional, thorough, helpful and an excellent communicator. Throughout the period of time that the house was on the market she was attentive to every detail that would improve the perspective of prospective clients even to the extent of obtaining opinions and valuable information from the City to establish windows of opportunity for renovations, extensions and use of waterfront privileges. She left no stone unturned. During the offer and negotiation period of the sale, she was a sensible and persuasive voice whose professionalism and market knowledge moved the buyers to what we viewed to be an acceptable offer in what was a difficult market. Chantale was available to us throughout the process inclusive of closing and her ready support and assistance were flawless. The reader should note that these comments are unsolicited and should any client or prospective client wish to discuss Chantale's professional work further, we would be pleased to provide such information. Sincerely,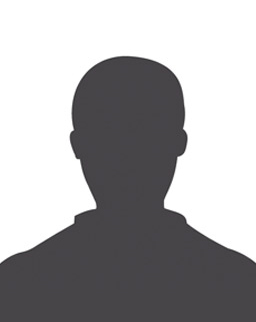 Mrs Tardif, I hereby wish to confirm that it gives me great pleasure to express to you today all my appreciation for having been able to work with you in the file concerning the sale of my residence located on rue Montclair in Rosemère. My home was not only my place of residence, but also the location of my professional office as a designer, since 2003. Thanks to your personal and professional skills and competences, you have been able to highlight this residence located in an admirable area of the city of Rosemère. In addition, with your attention to detail and your expertise, accompanied by all the technologies of 2017, you were able to convince potential buyers overseas of the opportunity that was available to them. I believe that the mandate to sell a residence of this category is already a very important task, but in addition, in this file, you had to ensure that all the formalities and requirements surrounding a transaction with overseas buyers be completed within an agenda that can be suitable for all parties. Bravo and thank you, Madame Tardif, for your tenacity, your rigor, supported by your patience. You have all my admiration!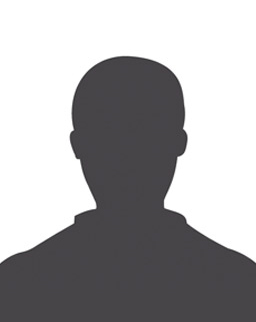 Hello Chantale, I would like to thank you for your service to me. I would like to stress that your availability has been appreciated. It's not always easy for a buyer to find a house based on their criteria, it's a whole world that I've discovered. Throughout this process, I had to change my mind several times. By communicating with you, you have met my expectations promptly. When looking for a home, not having to worry about all the paperwork that goes with all the procedures is greatly appreciated, especially when you know that someone like you can be counted on. I think it pays to get to know you and if the circumstances arise, I would gladly give your contact details to my friends and acquaintances. Again, thank you very much.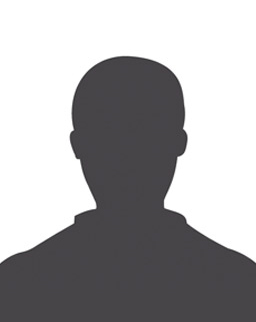 "It was luck that put the Chantale Tardif sign before our eyes on a beautiful summer Sunday, during a walk in Rosemont-La Petite-Patrie. What began with a simple call to obtain some information. resulted in the purchase of a condominium that meets our needs. Sometimes the path leading to a real estate transaction is strewn with pitfalls, but not with Chantale, who was able to guide us with unfailing professionalism and unparalleled efficiency Let us add her great availability and voluntary spirit and here we are with the portrait of a broker whom we do not hesitate to recommend!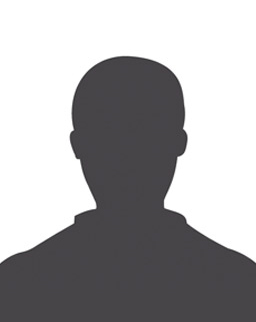 I recently had the pleasure of using your services for the sale of my home in Terrebonne. I would like to express my satisfaction to you as well as my gratitude for your professional assistance during this real estate transaction. Your finesse in communication, your personal investment in various marketing tools, your honesty, and your professionalism will have been invaluable assets during this sales process, the course of which turned out to be shorter than expected (in a market that is described as difficult for this type of prestigious house). Thank you for everything!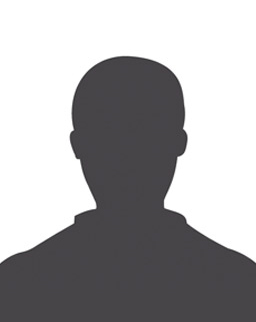 For my umpteenth real estate transaction, I had the pleasure of being served by one of the best real estate broker I have ever met. I would like to express my great satisfaction with his services, which are always marked by great professionalism. In a market considered difficult for sellers, her availability, her organization, her invaluable advice and her passion made it possible to carry out a transaction that went without a hitch throughout the process. The sale transaction of my undivided co-ownership in Rosemont resulted in happy buyers and a happy seller. Isn't that the definition of a good deal? Thank you Chantale for your good work and for the passion you put into it.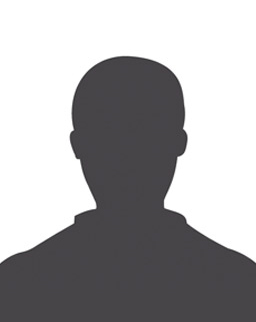 My husband and I sold our condo from Ste-Anne-de-Bellevue in June of 2016. I was extremely satisfied with the service I received from Chantal she went over and above in helping us to sell the condo quickly. She knew the importance of a quick sale for us and did everything she could to make that happen. She is fully bilingual and very pleasant- I recommend Chantale Tardif to anyone in need of a professional real estate agent.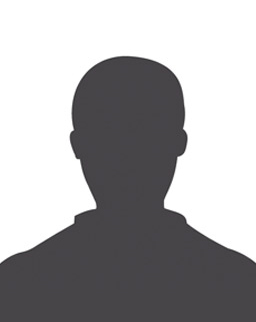 It was while looking for a property that we met Ms. Tardif. In addition to helping us in our search for a home, Ms. Tardif has always taken the time to listen to us, to understand us and to analyze our needs. She was very professional, attentive, patient and very helpful. We were very happy to have been served and dealt with with Ms. Tardif. You are looking for a good broker, do not hesitate to use his services, you will greatly benefit.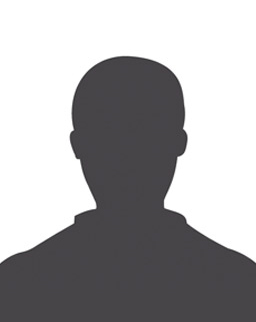 A big thank you for the dedication and availability of my broker. His work is professional and his experience an asset.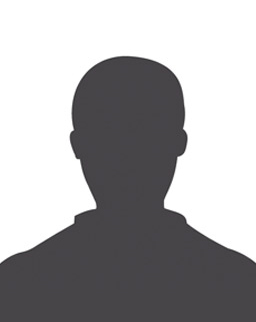 Very good work, thanks!